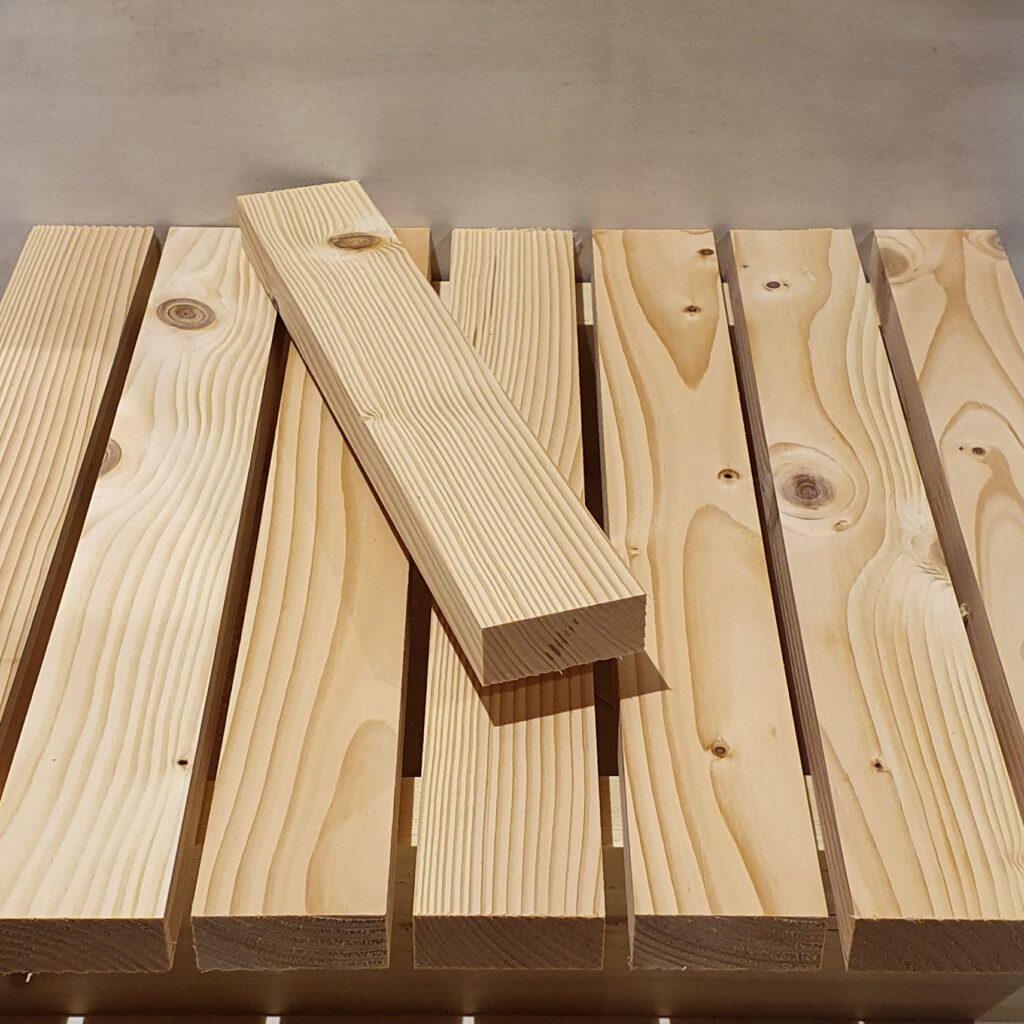 27×65 mm. Beklædningsliste i Dansk Douglas.
27,25 kr./lbm.
Forbrug: 13,4 lbm./m2 ved 10 mm. afstand.
Pris 365,15 kr./m2
Fragt fra 750 kr. inkl moms
Flotte 27×65 mm. beklædningslister i bedste kvalitet Dansk Douglas. Listerne er høvlet på alle fire sider og fremstår med skarpe kanter.
Smuk beklædningsliste i lokalt træ fra de Midtjyske skove. Velegnet som lodret beklædning.
Vi laver også en smallere version af denne liste:
Beklædning i Dansk Douglas kan stå ubehandlet og vil patinere flot mod lys grå.
Vi er heldige at have fantastisk dygtige leverandører af Dansk Douglas, der sikrer os de flotteste stammer til videreforarbejdning på savværket. Du kan læse mere om vores Danske Douglas her.
Standardlængde er 4,2 og 5,1 m.
Skal du bruge reglar til konstruktionen, har vi to størrelser.
Alle priser er inkl. moms, afhentet på savværket.